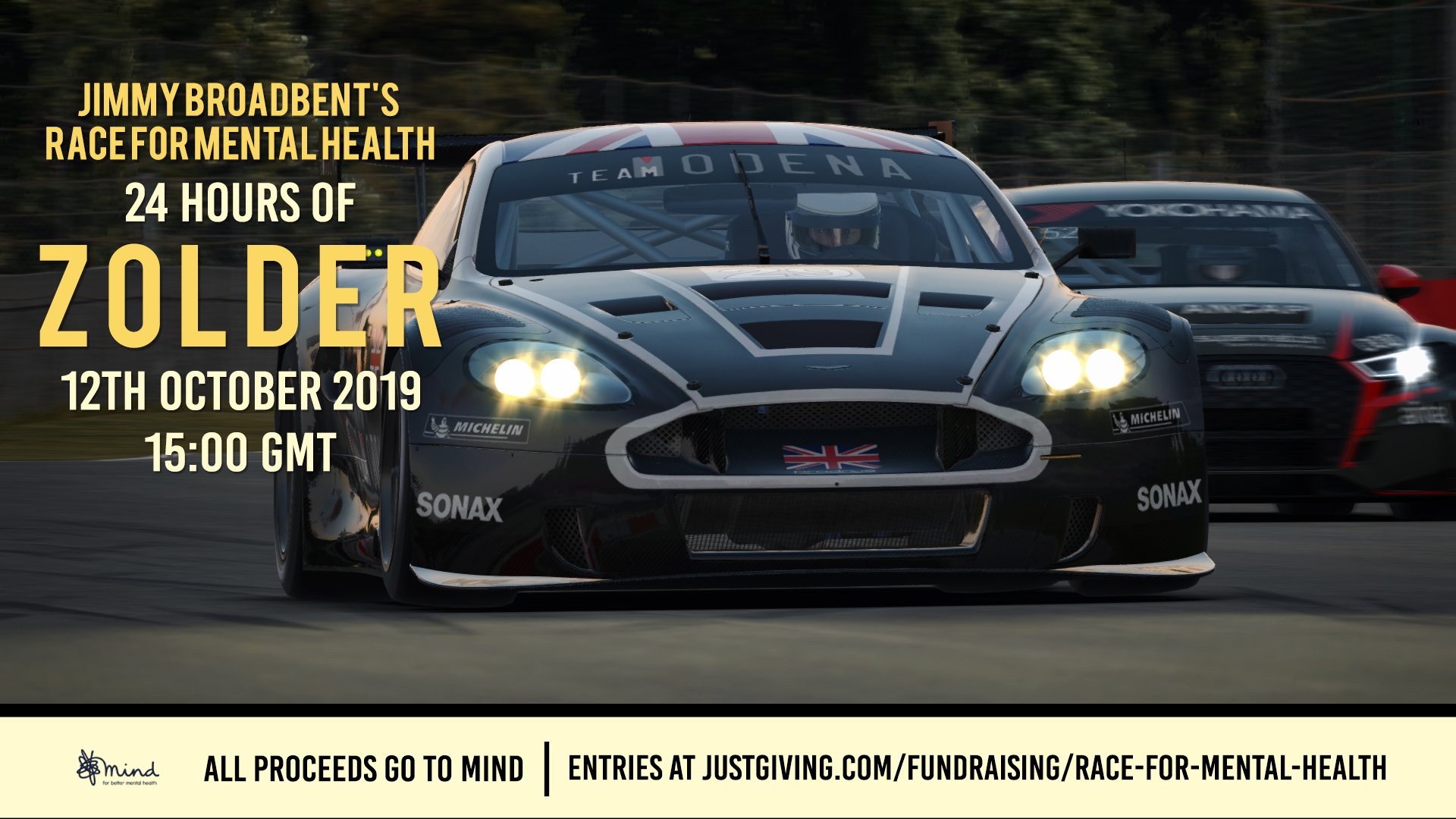 ​
"Hey guys, charity boi here...
To mark reaching 300k subscribers on YouTube, I've decided to hold a charity race supporting Mind.
As a lot of you know, I've suffered with my mental health a fair bit over the last few years and it's something that has had a considerable impact on my life aswell as my family.
When I was 13 years old, my father took his own life after a long fight with depression and alcoholism . I never really received counselling or therapy at the time, and it's something that has had a lasting impact on the way I see the world. I've always wanted to have the chance to do something like this, but now feels like the right time. This race is dedicated to him.
I know that i'm not alone in this struggle, so I wanted to use my channel for good and try and raise some money for a worthy cause."
Race Details
Date - 12th October - 13th October (Start time TBA)
Track - Zolder
Cars - GT1 & Audi TCR
Entry Fee - £15 (100% of your team's entry fee goes to mind)
Fast Repairs - 5
Max Entries - 60
How to Sign Up
Simply leave your team name and the iRacing account name of the team leader in your
donation message
. I'll be in touch with the password before the event.
Anyone interested to race with RSR for a good cause?
@Members